Robert M. (Hoppy) Elliot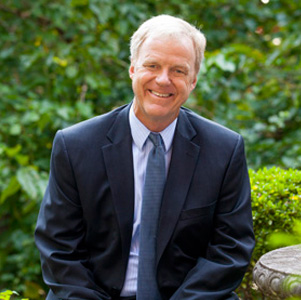 "Every single person deserves expert legal help. It's not just about being good enough. We strive to be exceptional at what we do."
Practicing over 38 years, Robert (Hoppy) Elliot has built an impressive career in a variety of complex legal fields.    Hoppy has fought for his clients wherever their issues have taken them, but his primary practice focuses on civil litigation in employment law, disability (LTD) claims, civil rights work, personal injury claims, and commercial and business issues.
A skillful negotiator, Hoppy often resolves his client's matters in favorable settlements.  He is also at home in the courtroom, with substantial numbers of jury trials and hearings before state and federal judges in courts across the state and region.  He argued one of his client's cases in the United States Supreme Court, establishing for union members the right to a jury trial under the 7th Amendment to the United States Constitution when its members claimed that their union had breached its duty of fair representation.  See Terry v. Teamsters, 494 U.S. 558 (1989).  Along with his partner, Griff Morgan, and co-counsel, Frank Goldsmith, Hoppy took his devotion to the rule of law to the Guantanamo prison, representing detainees who had languished for years without counsel.
Hoppy has received numerous awards for his distinguished career, including:
selected as Top Employment Lawyer in North Carolina for the year 2008, by Business Week Magazine of North Carolina
installed in the Hall of Fame of Employment Lawyers by Business Week Magazine of North Carolina
named as a top lawyer in his field by Super Lawyers
named in the Best Lawyers in America, Employment Law, 1994 to the present
awarded the Frank Porter Graham Award by the ACLU of North Carolina for 2011 for longstanding and significant contributions to the fight for individual freedom and civil liberties in North Carolina
honored (along with his co-counsel) by N.C. Advocates for Justice in 2014 for promoting the cause of justice and the rule of law through the pro bono representation of Guantanamo detainees
awarded Pro Bono Lawyer of the Year in North Carolina, by the North Carolina Bar Association
selected as Super Lawyers Top 100 attorneys in NC
While earning these professional awards, Hoppy has devoted himself also to community service, both as a lawyer and as a citizen.  Hoppy has served the ACLU of North Carolina on the board and as president and general counsel.  Along with his friends at St. Anne's Episcopal Church, Hoppy helped found the Crossing 52 Initiative to address issues of race relations in the community.  Mayor Alan Joines appointed Hoppy to the Winston-Salem Committee on Racial Healing.  Among other activities, Hoppy serves the Episcopal Diocese of North Carolina as Church Attorney.
Hoppy is married to Suzanne Reynolds, Dean of Wake Forest University School of Law, and they have three wonderful children:  Michael, who works in EMP's Charlotte office; Caroline, a Public Defender in Wake County; and Lillie, a professional photographer, presently based in Denver, Colorado.  In addition to spending time with his family, he enjoys traveling, running, and camping and hiking in the mountains.
Areas of Practice
Contact & Credentials
Robert M. Elliot, Partner
Phone : 336-724-2828
Fax : 336-724-3335
Email : rmelliot@emplawfirm.com
Admitted : 1977, North Carolina
Law School : Wake Forest University, cum laude, 1977 (JD)
College : University of North Carolina, 1973 (B.A)
Memberships : Forsyth County and North Carolina (past Chair, member, Labor and Employment Section) Bar
Associations : North Carolina State Bar; North Carolina Advocates of Justice; National Employment Lawyers Association (NELA).